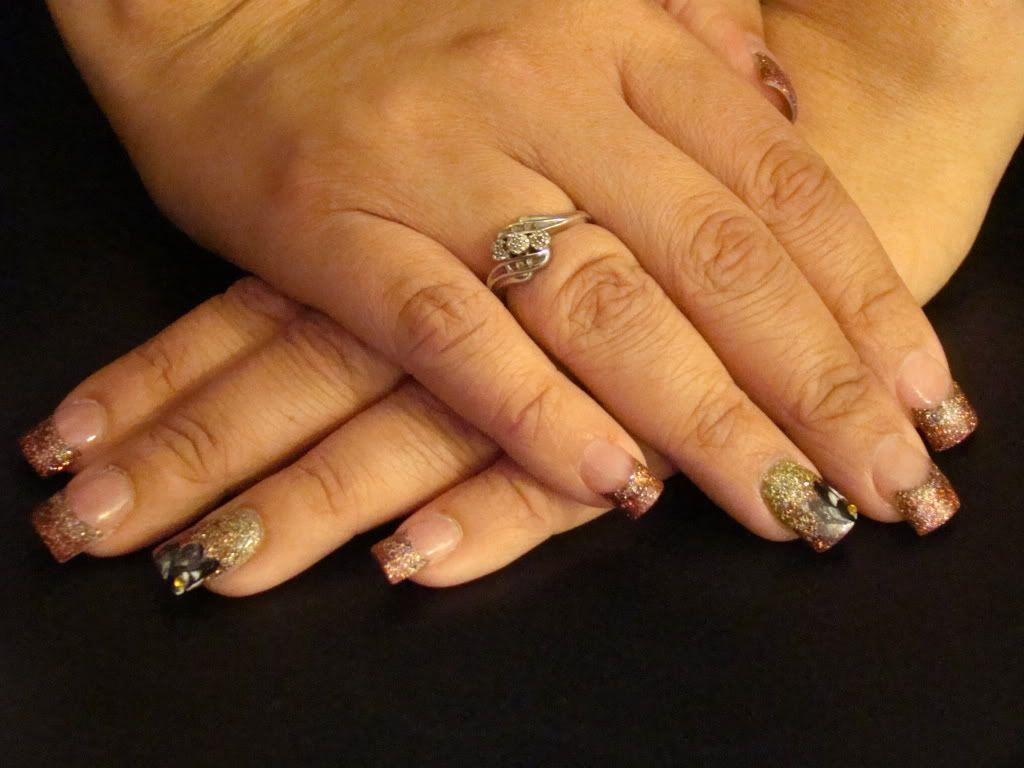 i cant seem to make it smaller on photobucket... sorry
Love the colors!! I am partial to fall colors.
nice color, what did you do on those ring fingers?
Kathie Kirkpatrick get a grip on reality and choke it to death
"Life should NOT be a journey to the grave with the intention of arriving safely in an attractive and
well preserved body, but rather to skid in sideways, chocolate in one hand, body thoroughly used up, totally
worn out and screaming "WOO HOO what a ride!"
the ring fingers were poorly produced flowers. I wanted to take them off and go again, but the client claimed to love them so I left them be.
Possibly Related Threads...
Thread
Author
/
Last Post
Users browsing this thread: 1 Guest(s)