I've received numerous emails requesting more information on my previously posted netting nails. So, I've asked one of my clients to volunteer for a set of netting nails today to create this tutorial. She didn't know what she was in store for, but loved the end result. I will be doing these on me this weekend, stiletto style!
These are acrylics using all Young Nails products. I've completed a fill first (reverse method).
1. Apply your form:
2. Apply a thin layer of clear acrylic with red liquid art from the free edge to the desired length of the new nail: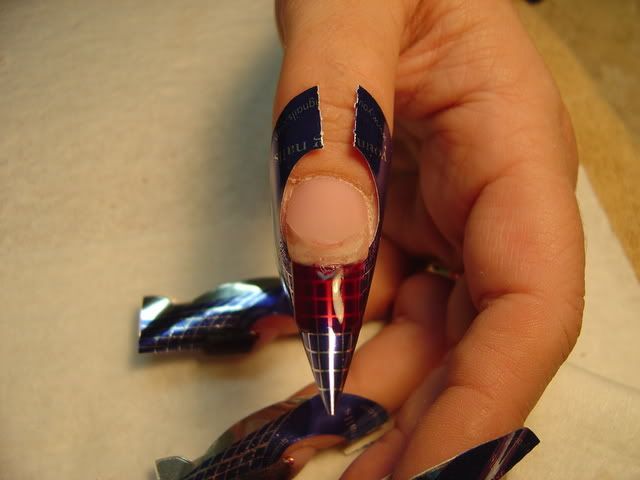 3. Apply a thin layer of glitter acrylic with red liquid art just at the smile line: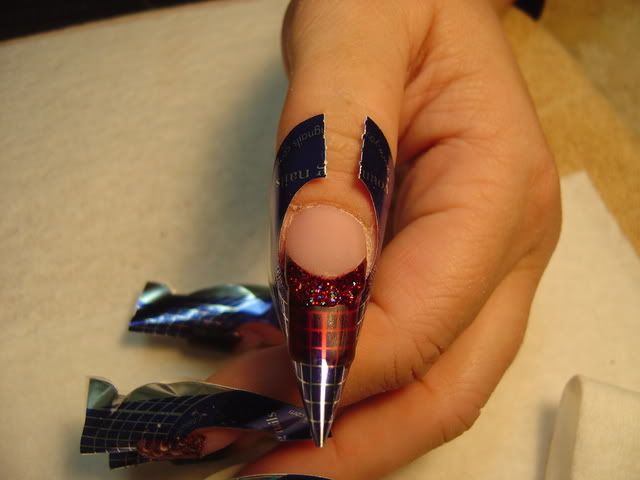 4. Apply an inlay using "Celebrate" large holographic circles from YN: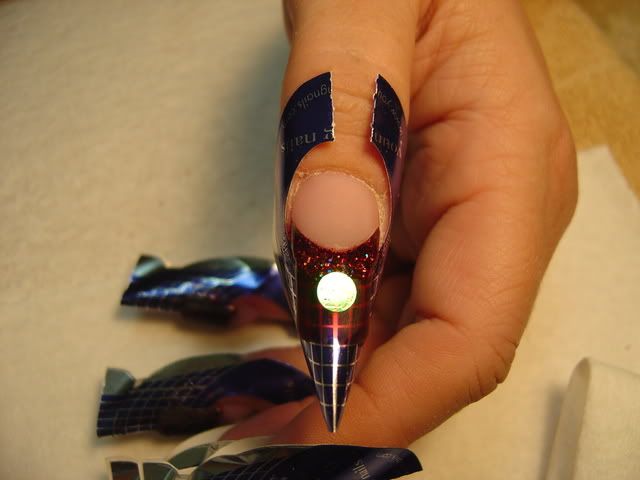 5. Cap the entire tip using clear acrylic:
6. Dip the netting into your loose clear acrylic powder. When the clear acrylic just becomes matte (loses its shine, but not fully cured), impress the netting (Into You) over the entire tip: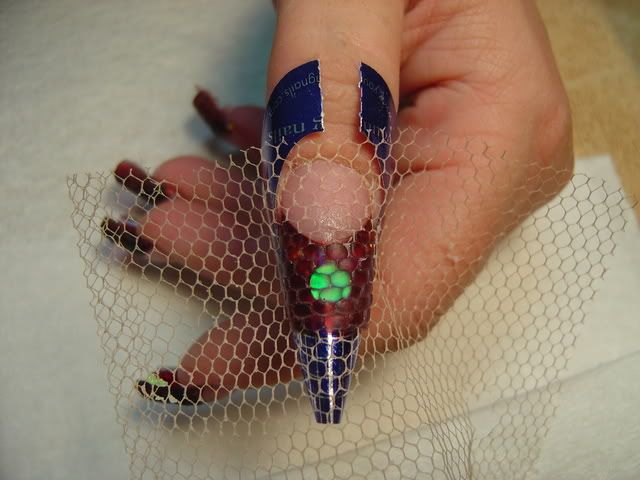 7. Carefully remove the netting. Do this immediately after impressing so it won't dry in the wet acrylic.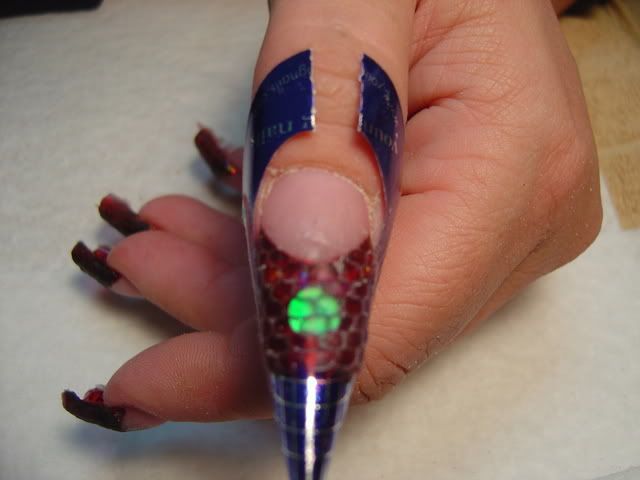 8. Using a wet ball, brush black acrylic over the entire tip. You are just filling the color into the netting impression. You don't need to fill in the impression "indentation" to the surface:
9. File to shape, then finish the nail with YN Finish Gel: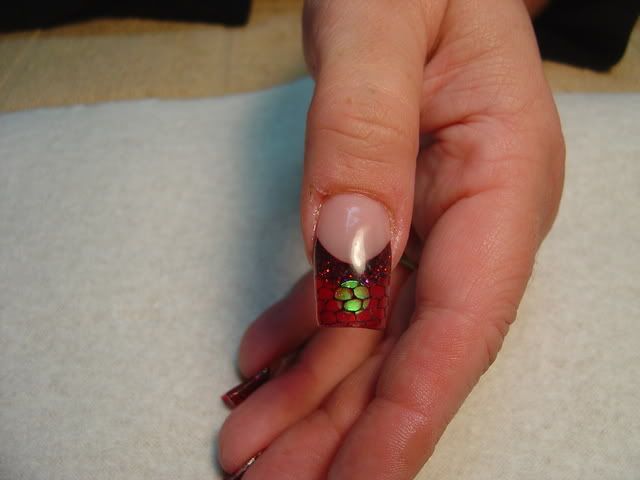 10: Voila!