Today I did a pedicure on a client and noticed a black spot that was very small, it looked like something in it but she said she couldn't fill anything, so I soaked her feet for about 5 minutes and then took my nippers and scratched over the spot and look what I pulled out. It was a piece of wire that had grown in to her foot, it was about 1 inch when I checked it. The moral to this story is wear shoes, if you have no feeling in your feet, you won't know if you have gotten anything in them and problems can occur.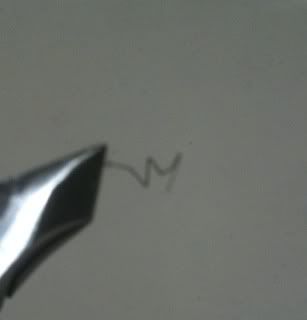 Pam Smith
Nails at Last Salon
[email protected]
Chinese proverb:
Women who scratch butt
should not bite fingernails!