This poor girls were trashed from a popular Chop shop in town. I want to tell the world where, but in fear of a lawsuit of slander, I will only tell clients instead of the public. Doesnt seem right, does it?
I did use Elite opaque powders to cover the damage and the pink is just beautiful and oh so easy to work with.
Also wanted to add, these were the tiniest nails I have ever used acrylic on. Size 5 tips were the largest I used.
[img]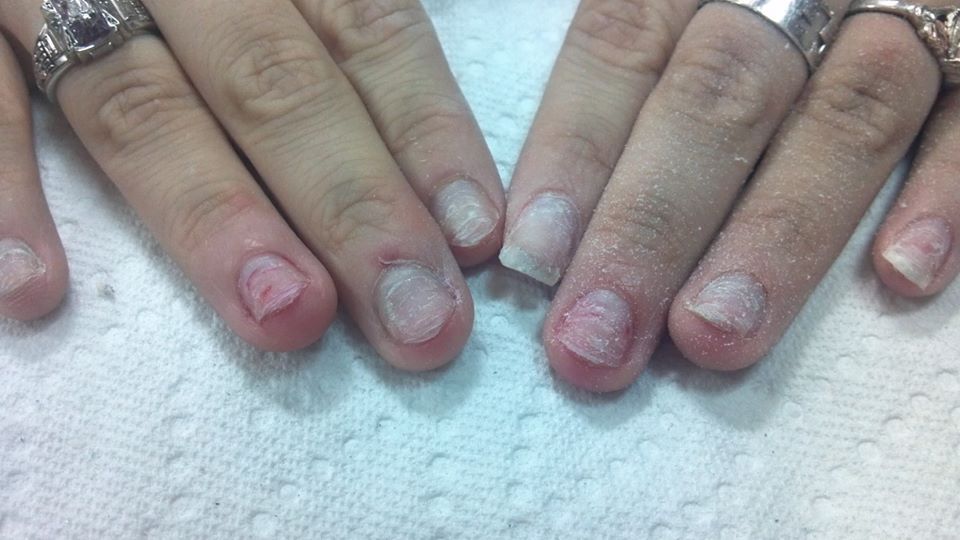 [/img]