Please share your favorite gel nail art:)
11-22-2011, 01:31 AM
Post: #1

(Print Post)
Please share your favorite gel nail art:)
I will start off with one of mine, I don't have a lot so far, please share a pic/pics of your gel nail art, I'd love some fun eye candy/inspiration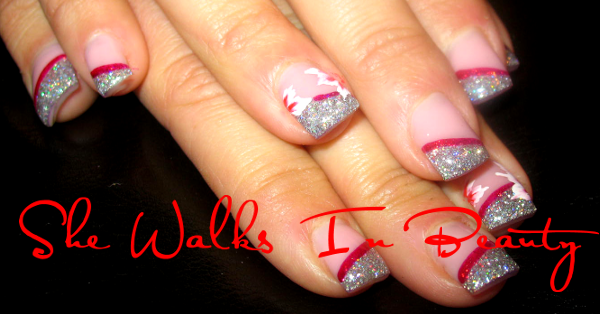 11-22-2011, 12:02 PM
Post: #2

(Print Post)
Monique_Al
Member


Posts: 99
Joined: Jul 2005
Reputation: 0

I love it, what gel line did you use
---
Monique_AL
11-23-2011, 12:41 AM
Post: #3

(Print Post)
Thanks! I used crystal nails, the glitter is a mix in.
11-28-2011, 10:11 AM
Post: #4

(Print Post)
Re: Please share your favorite gel nail art:)
SWIBeauty :
> I will start off with one of mine, I don't have a lot so far, please share
> a pic/pics of your gel nail art, I'd love some fun eye candy/inspiration
>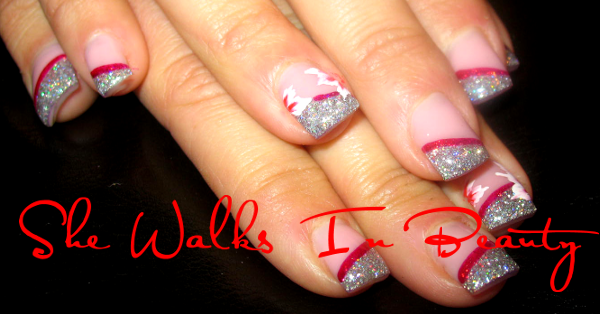 Check out our online gallery!
http://www.nsinails.com/nail-arts/catego...-gels.html
All done FREEHAND with color gels. Amazing.
---
Jessie Burkhardt
Director of Marketing & Communications
NSI - Advanced Products. Professionally Preferred.
http://www.nsinails.com
11-29-2011, 12:32 AM
Post: #5

(Print Post)
I'm a stricktly Akzentz girl, this is a few different layers of sparkle gel, loose sparkles and some hand painted snowmen!
11-29-2011, 11:06 PM
Post: #6

(Print Post)
thanks for the great posts! Those snowmen are great! I am going to check out that gallery now...
Possibly Related Threads...
Thread:
Author
Replies:
Views:
Last Post
What is your favorite Gel Polish brand? and Why?
simplyspoiledone
78
142,285
10-26-2015 01:18 PM
Last Post: kleeann3
Favorite Gel polish brands
vacanaillady
1
1,075
10-06-2015 10:00 AM
Last Post: you'vegotnail!
favorite soak off gel and why
tishgibson
5
4,712
01-21-2015 10:56 PM
Last Post: ctonramk@aol.com
Favorite Bonder???
jluper7297
7
4,732
10-07-2014 11:04 AM
Last Post: GetNailed
Hi! I wanted to share some of my 3d art
Shio82
1
3,134
09-25-2014 08:38 PM
Last Post: Saranails
Favorite white GP
lexibunny
5
3,819
08-15-2014 08:52 AM
Last Post: dini
Get favorite Mother's Day Service featured in NAILS mag!
mpratt
0
1,234
02-20-2014 10:10 PM
Last Post: mpratt
Favorite User Friendly Forms
stuka123
2
1,619
01-24-2014 01:04 AM
Last Post: lz43my
Favorite Nail Tips
lovethosetoes
3
1,763
01-10-2014 01:50 PM
Last Post: lz43my
Enjoy huge discounts on your favorite top and base coats by Gelish
trinh.nailsuperstore
0
1,704
01-09-2014 04:49 AM
Last Post: trinh.nailsuperstore
User(s) browsing this thread: 1 Guest(s)