After prep, only swipe smile area with primer, apply clear as if you were doing a french, do not cure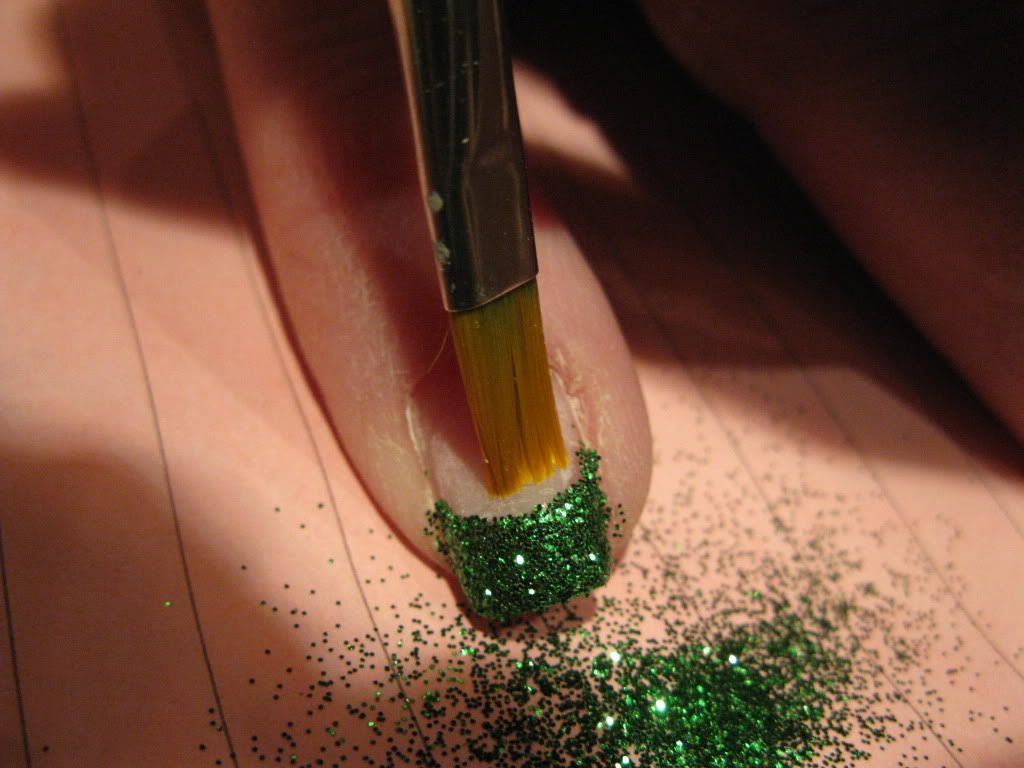 sprinkle your glitter on the free edge making sure sides are covered as well, push or tap the glitter lightly til you have a nice smooth smile dont swipe it will make a mess tap the underside of finger to get excess glitter off, flash cure til you have 4 fingers done then cure for 2 minutes.
After the cure take a brush and scrub off the excess glitter and if needed file lightly on the sides to make a nice smooth edge. Cap only the glitter area in clear mooshing it into the glitter then smooth it out and cure for 2 minutes.
now prime the nail bed
fill in the nail bed with clear or preferred nail bed color, wiping over the glitter very thin, cure for 2 mins.
buff with 100 grit foam buffer, getting it all nice and smooth then brush off dust and coat with clear gel for your final coat, for 2 minutes.
finished nails