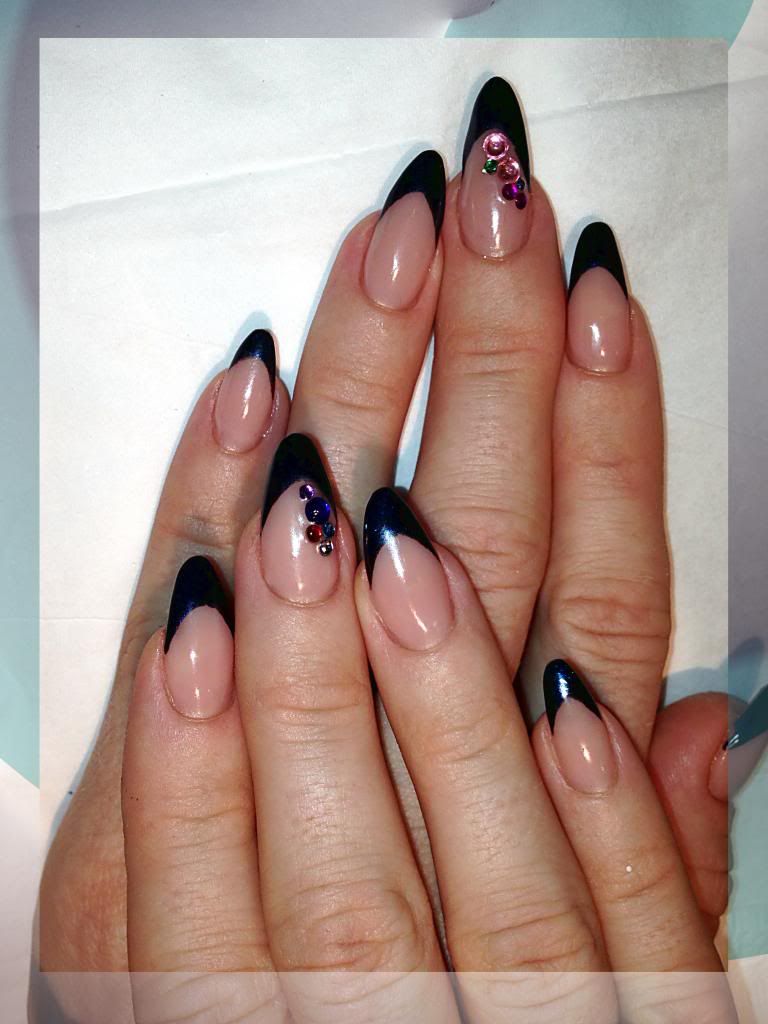 Prepare the natural nail. Apply an adhesive layer with clear gel. LED cure 30 seconds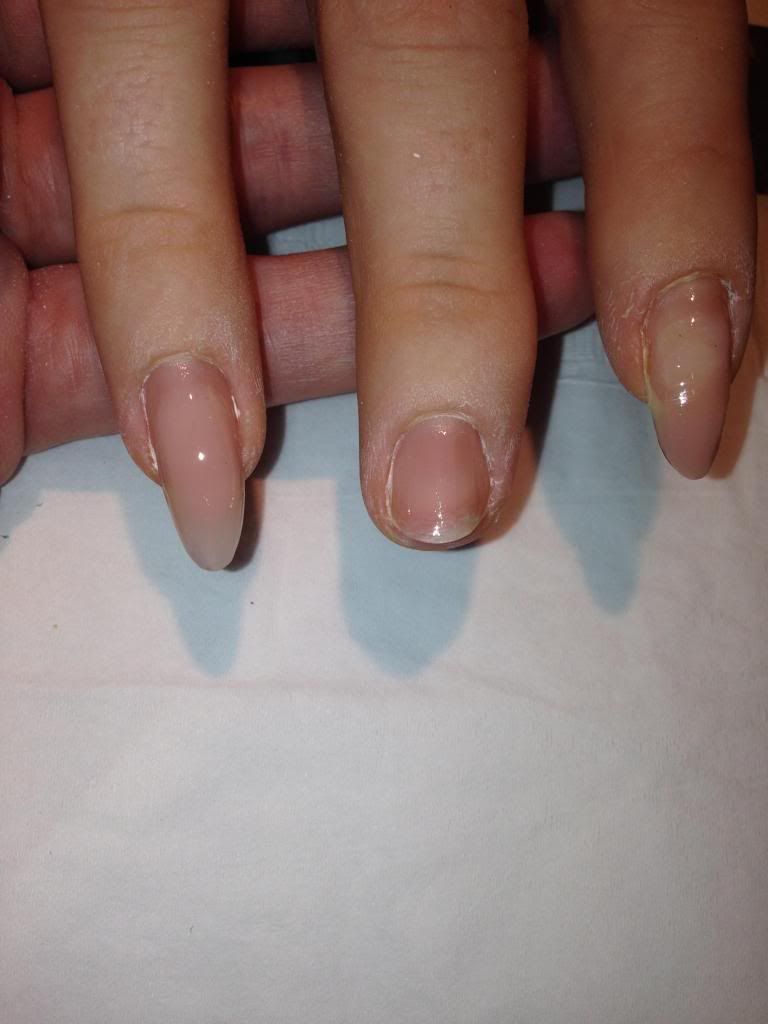 Fit the form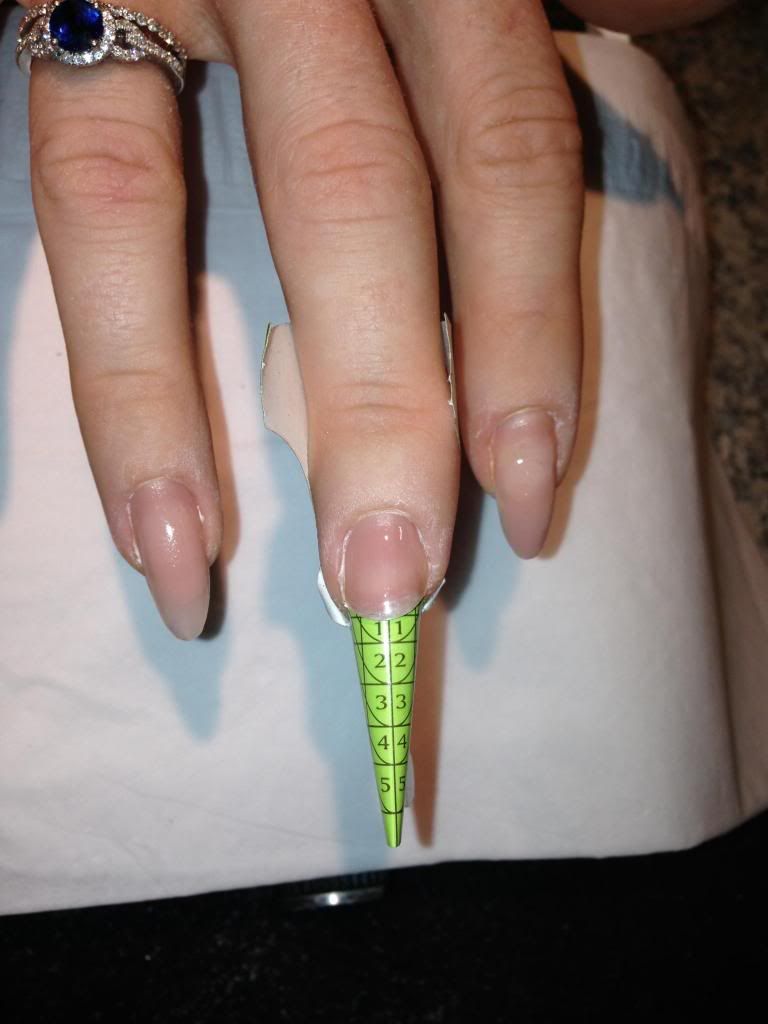 Sculpt a clear extension with clear builder gel. Flash cure (10 seconds). Pinch the nail and use the clamp to hold the shape, full cure.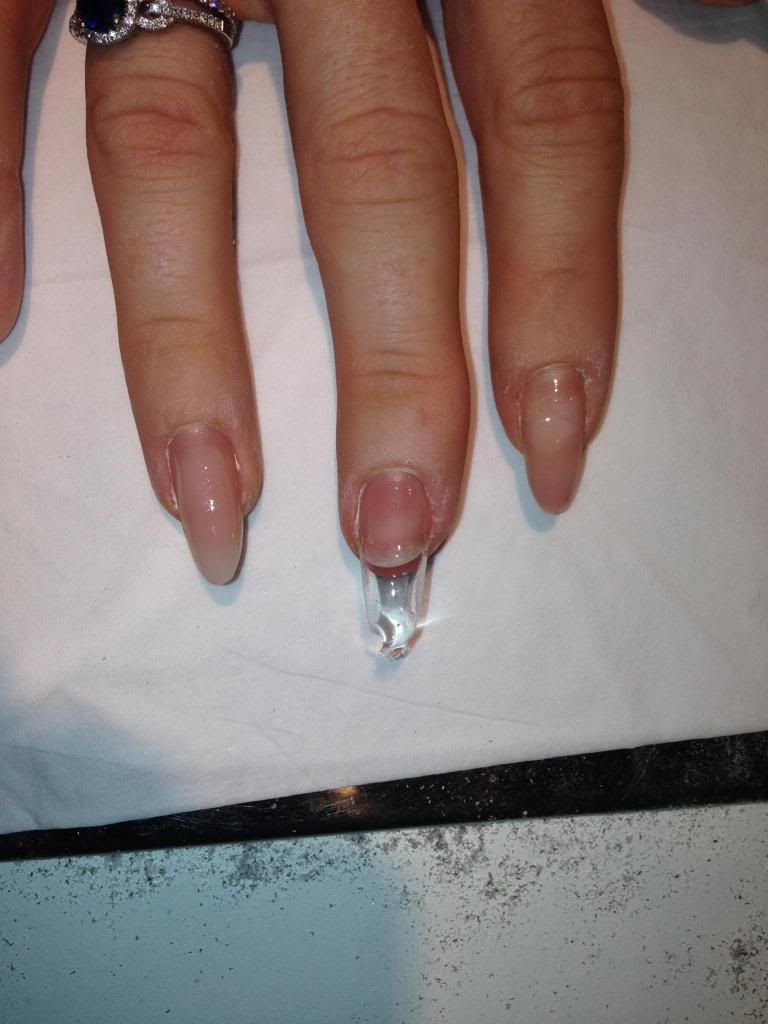 Apply a mix of sheer pink and cover pink to build the structure of the nail. Flash cure, pinch the nail and fix the shape with the clamp for a full cure.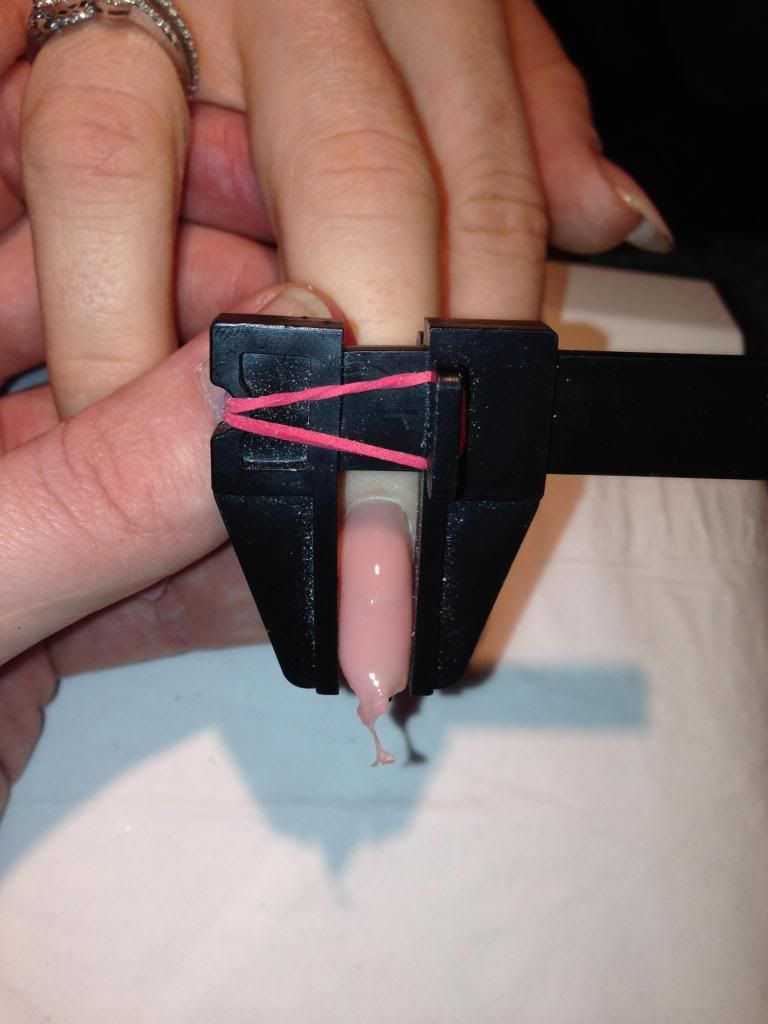 File and Shape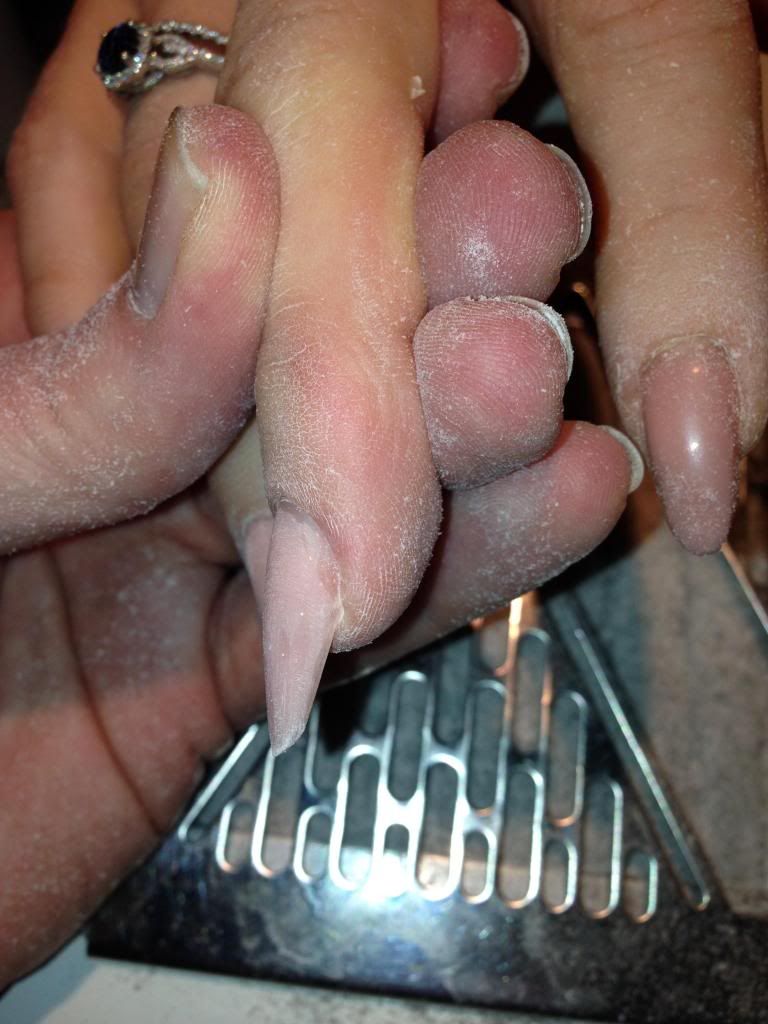 Using Gel Polish, paint your smile line in 2 coats.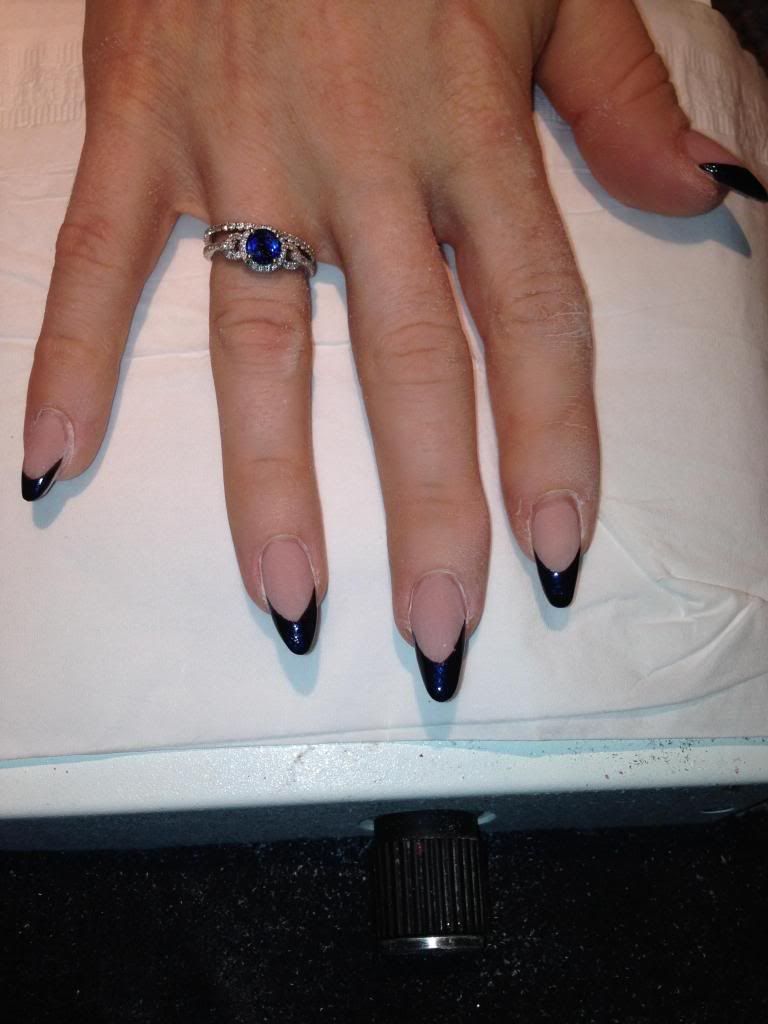 Glue some stones and apply gel top coat. Finished