so ...here's my little hole in the wall ...I know it isn't much, soooo small (only 110 square feet) - but it's only me and the rent is just $200 a month (course all the equipment is mine). It's very private for clients and inside a busy building. I only re-opend the end of March after a 7 month leave of absence to care for my Dad who passed at the end of last year. I put new flooring down, painted ...would like to continue to upgrade the look without spending alot. I don't have a good eye for interior design.
My station is functional - can't really afford new - but it's nice enough ...thinking maybe a new sink. Was also thinking of upholstering my dryer & styling chair. Also - the old hollow core door you see in pic 1, I was thinking of getting a new raised panel door & painting it a coordinating color that pops a little.
(the monstrosity in corner is my air conditioner - it will be removed at end of summer - it's my only option for cooling - normally a chair or magazine rack would be in that corner).
The art on the wall is my husbands so I feel I should display - it is very nice although maybe not everyone's thing, but maybe I
could
use a little more color pop on the walls? Perhaps more mirrors to increase the sense of space ...although the size doesn not bother me. Was also thinking of creating a nicer frame for my mirror -
the fabric was quick fix for now
. The outlet box on the wall in pic 1 bothers me but not sure what I can do about that...
thoughts anyone? TY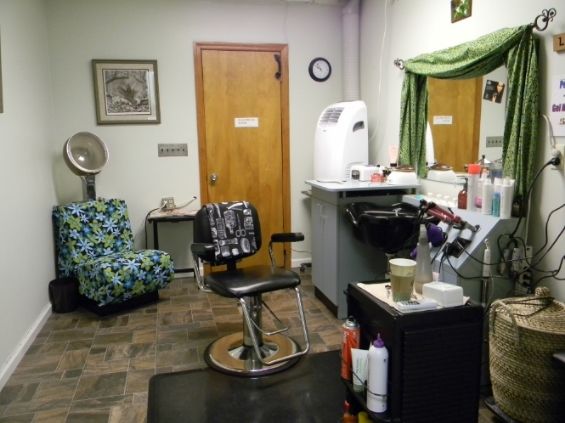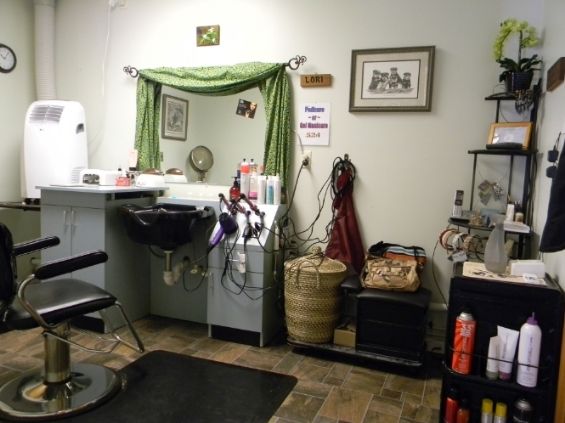 the best things in life,

aren't things ...