Hi girls, today I did my first edge nails and I decided to take pictures during the process to make it a little tutorial. I hope you like it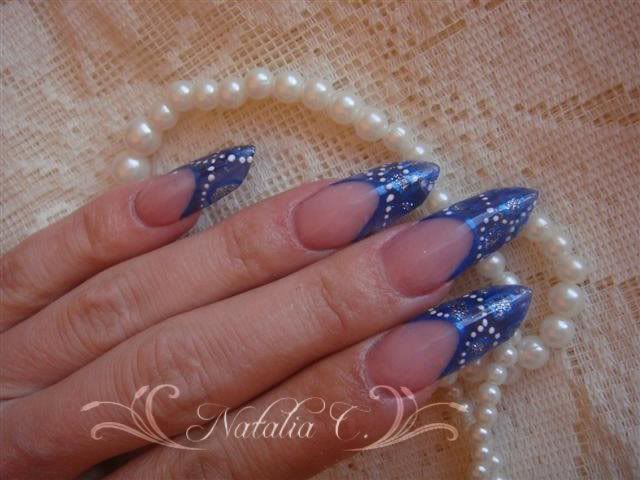 1. Prepare the nails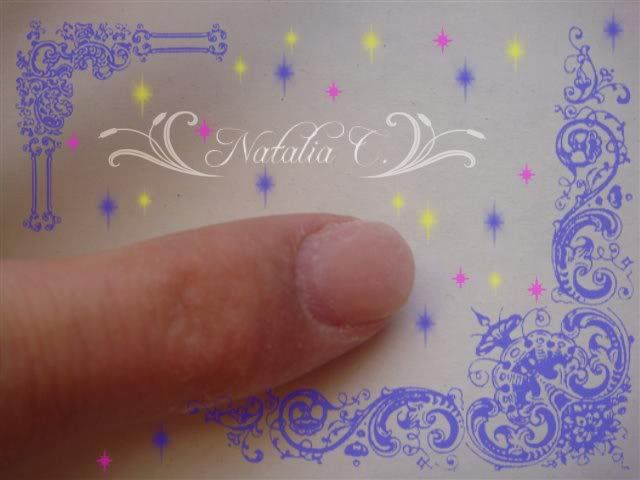 2. Prepare forms (fold the center and the sides).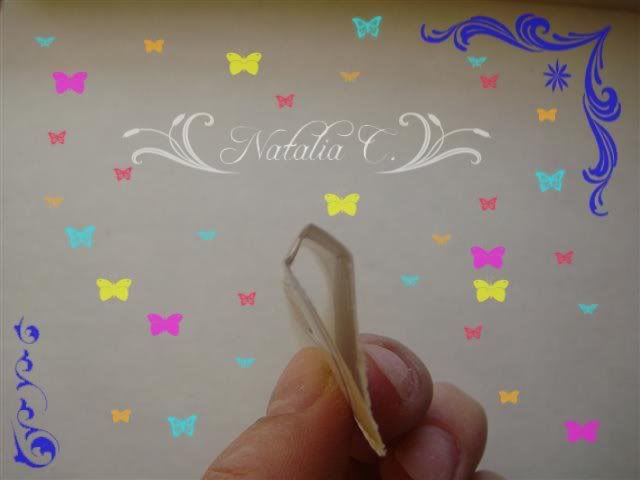 3. Apply forms to all the nails.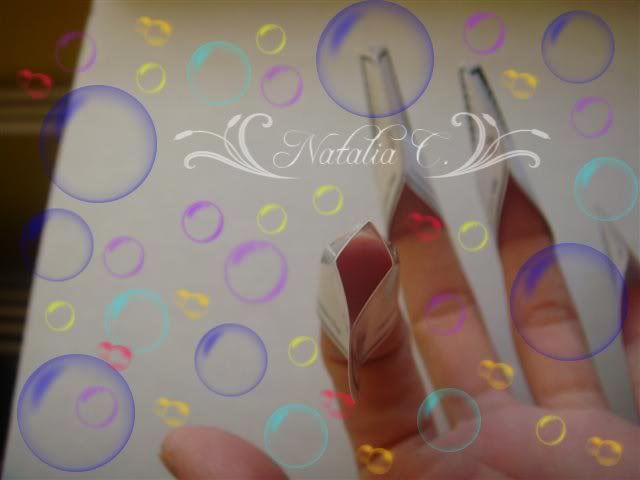 4. Extend the nail beds with camouflage accrylic.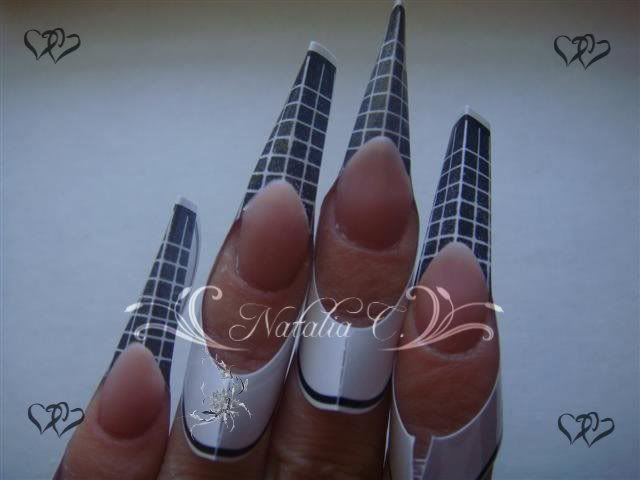 5. Apply blue glass acrylic on the free edge (mix liquid with transparrent blue glass paint + clear acrylic powder).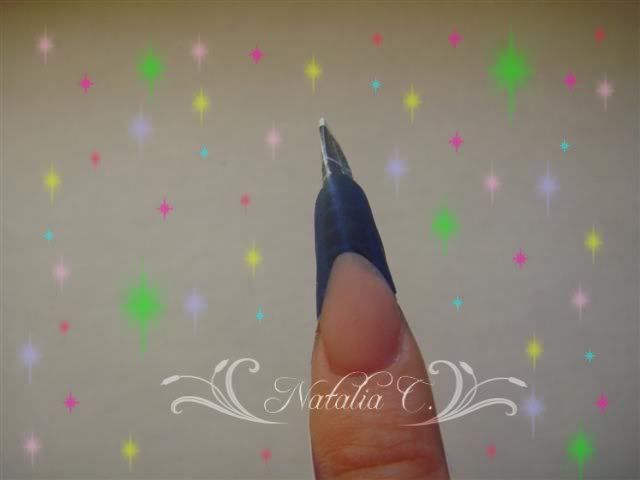 6. Apply a little silver glitter here and there.
7. Cover the nails with clear acrilic and when it is dry shape the nails.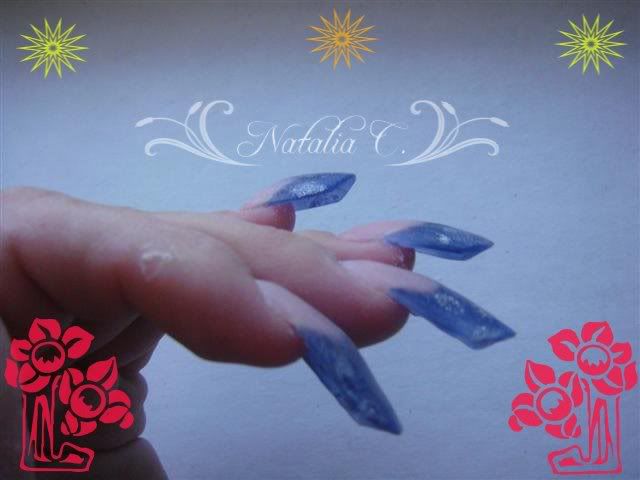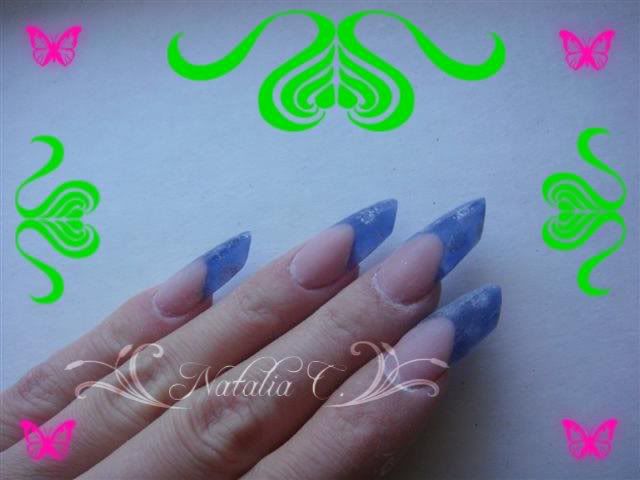 8. Using blue metalic paint make irregural circles around the silver glitter spots, and than using dotting tool or toothpick make white dots.
9. Apply finishing UV gel or top coat.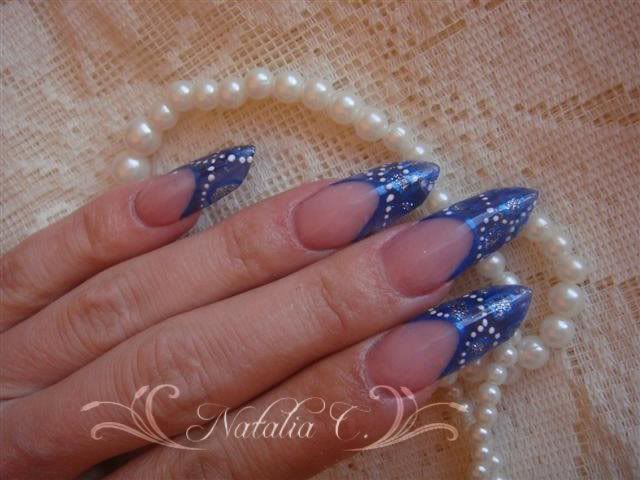 Enjoy and have fun when you decide to practise it.