I re-did one of my nails today, and took pics for anyone who wants to see. I know everyone always asks for tutorials, so I hope this helps explain it to someone out there! forgive the angles of the pics, it is hard to do on your own!
so... fill nail bed area, cut in, or form your smile line with it...
after cutting in smile, take down existing design as thin as possible
apply black acrylic and place canes in the wet acrylic...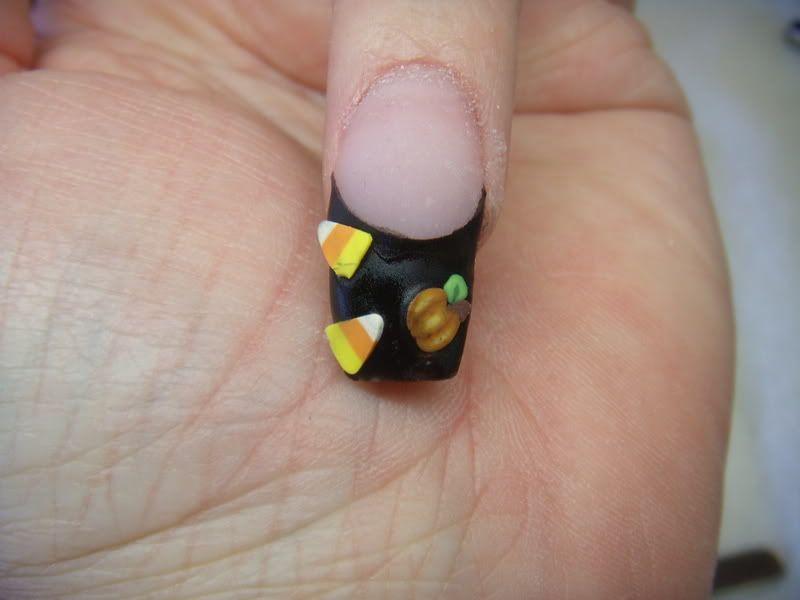 apply mylars...
cap whole thing with clear....
file and finish with Finish Gel.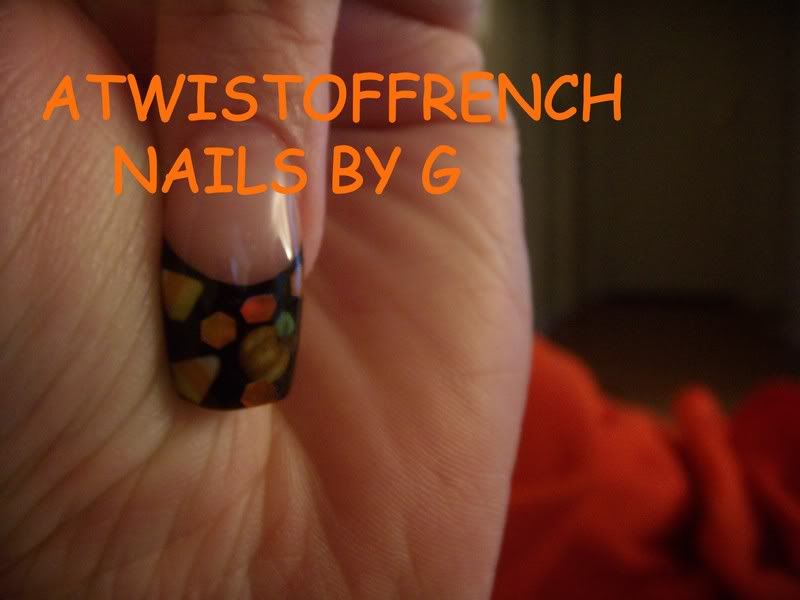 sorry the finished pic isnt as good as the rest... a bonehead move on my part... I forgot to snap finished result while @work, so I took it now!