Okay, now when you start you need a bottle, tape, & the paper that a form is stuck to...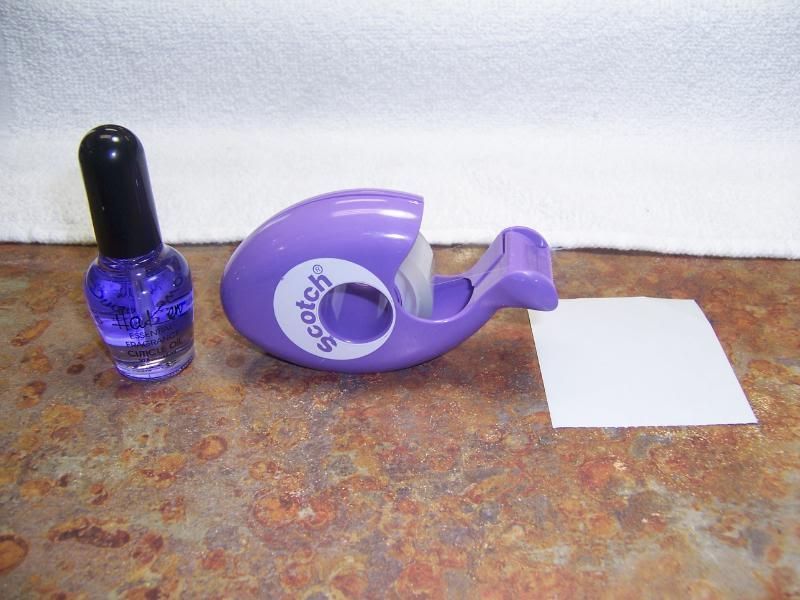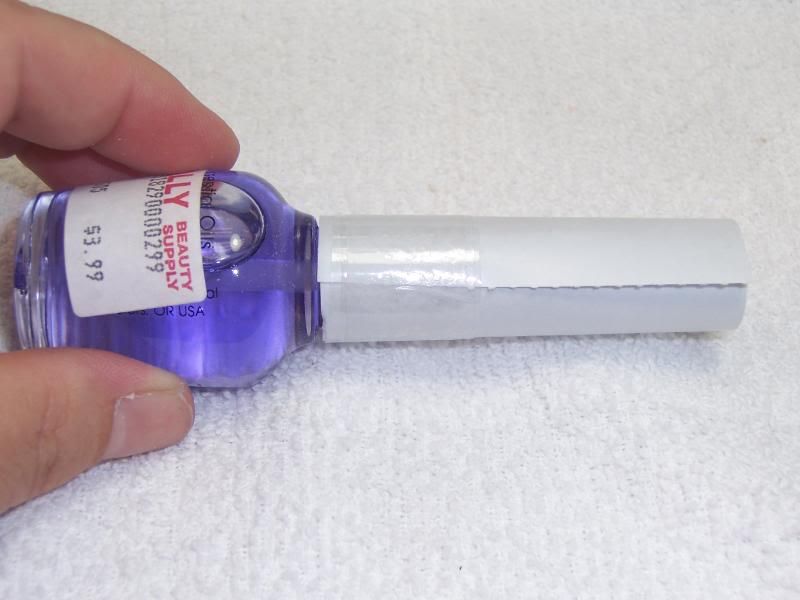 Make sure you pick the colors you want to use... I like Tammy Taylor Prizma colorz... I'm addicted to them... =]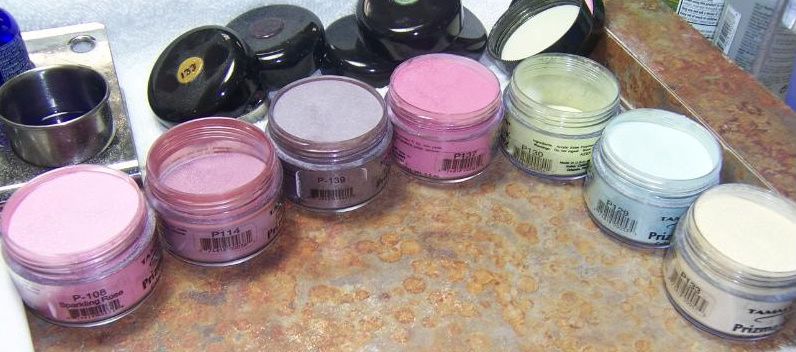 When you start your first color make sure you do it really thin if your going to be doing 3-D nail art on it but if your just going to do 1 color make sure you put the acrylic on thicker...
Make sure you go all the way around the lid in a line to make it even...
Then start laying down your flower pedals...


Once you are done putting the flowers down you can put a thin coat of clear acrylic all around the ring...
After you are done with putting the clear on & it sets up drill it down to how thick you want it...
Make sure you look at it head-on to see if it is even all the way around...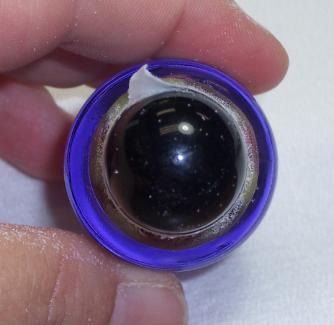 Then take it off the lid...
File the edges off...

File it & the edges smooth so it wont cut in to the finger...
Buff it smooth...
Clean it off...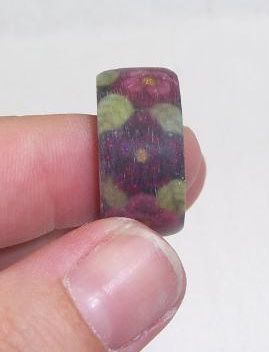 Place it on top of the OPI lid cause the lid will hold it right when you put it in the UV light...
Put your gel top coat on it & make sure there are no bubbles...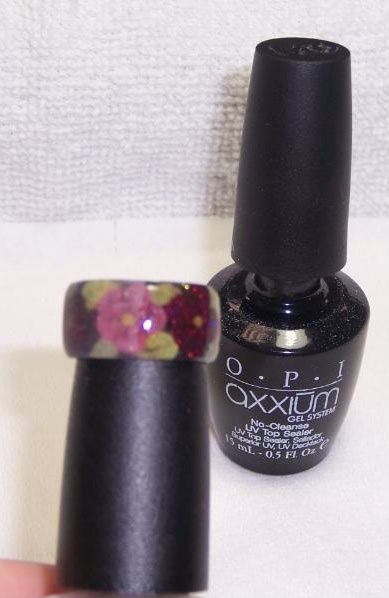 When you put it in the light make sure you keep rotating it so the gel coats it evenly, if you don't it will look lumpy...
When your done this is what it should look like...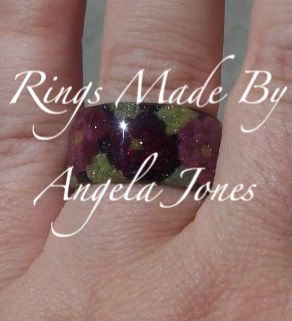 Hope everyone likes the little how too... I tried my best... It's not easy doing them with out a video recorder... DVD is next on the list... =]
This is how you make the other rings that are a little easier to make...
First of all you will have to make the rings really thick for this to work...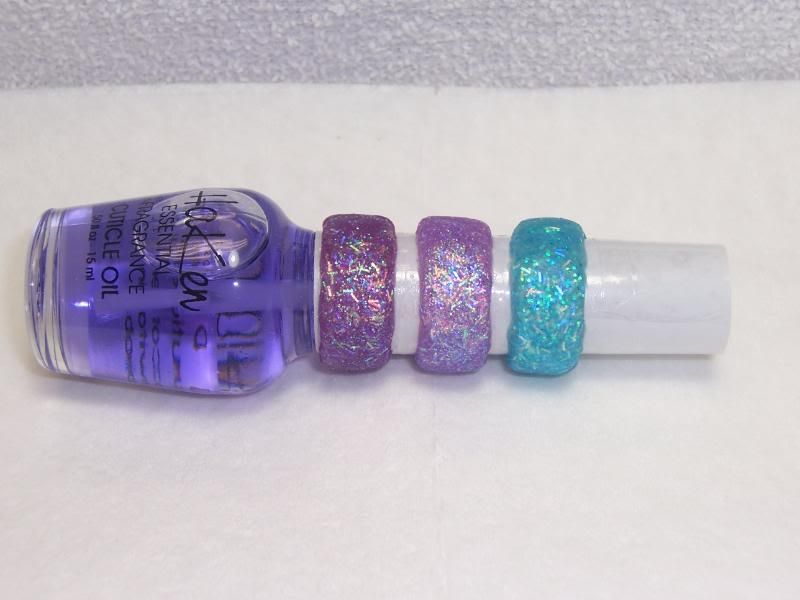 Then you take your drill bit & drill out lines or holes in the acrylic... Keep the rings on the bottle do not take them off...
Once you have done that take a buffer to get all the excess acrylic off the rings... Then fill in the holes with any color acrylic you want...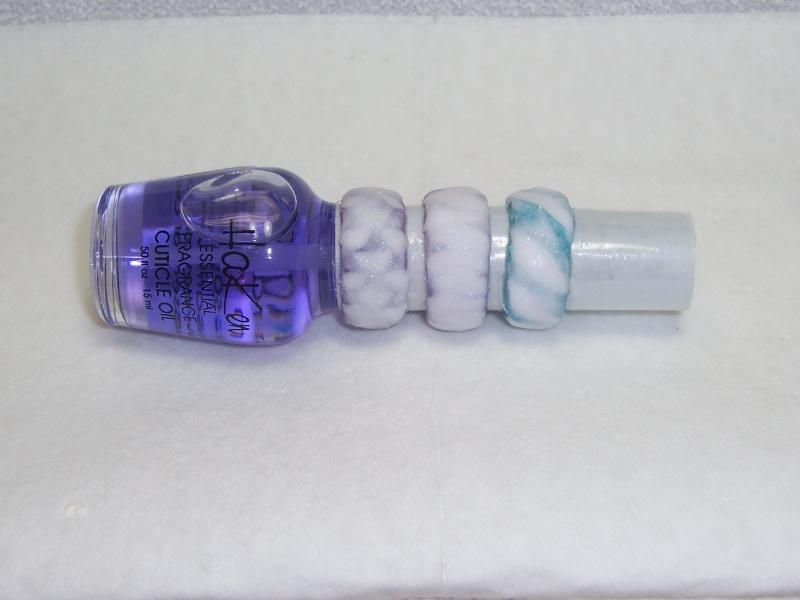 After you are done with that you need to drill down the ring to how thick you want it & this is when you will see your design come through...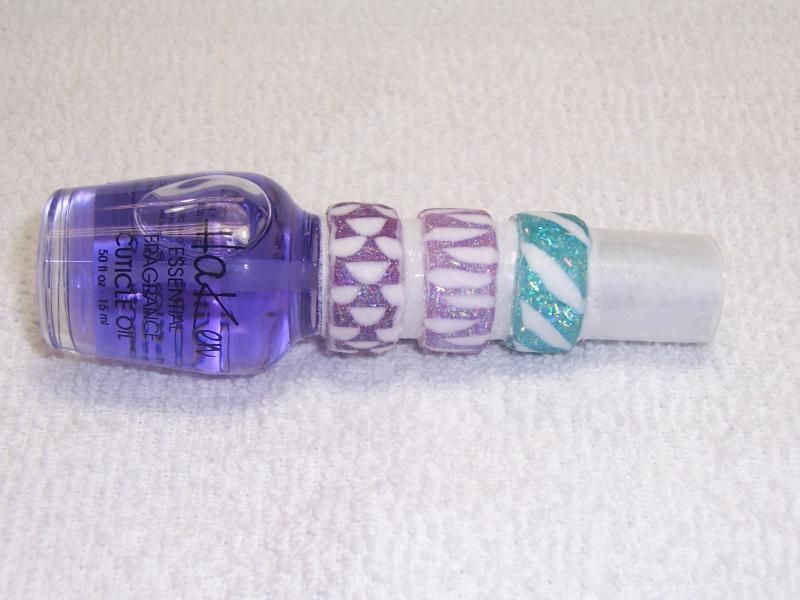 Then just file, buff & polish & you got more rings... =]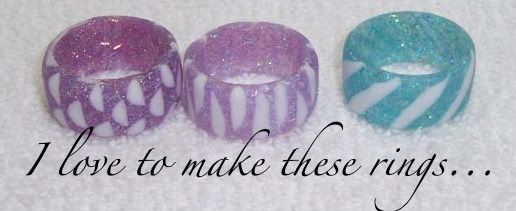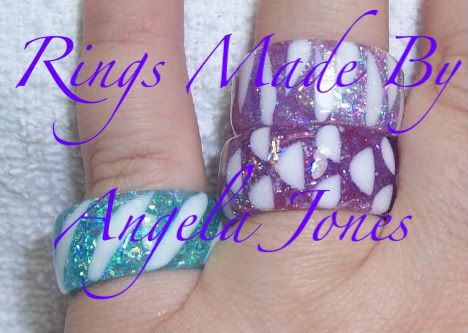 I like to make a lot of rings so you can put 3 to 5 rings on one bottle lid depending on how wide you make them... =]