I think it's a god idea. It's something I've been thinking about myself some time down the line since I did go to business school.
We've been thinking in the other direction for some time - to start selling our products in the US. The problem for us is that we don't want to sell through a nails "supermarket", but want to find a few distributors that have the potential to be developed so they can offer our full range of education over time. In Europe we offer classes from beginner to competition level in gel, acrylic, gel polish and every category of nail art. This, and winning more than 60 competition medals since 2009, makes our nail Academy one of the most competent and dynamic in Europe.
In addition to the Kudos™ gels and acrylics, and Gellini™ gel polishes we offer today - we also have a new range of gels that will be launched in January. Called Ikon.iQ™ ("iconic"), they have been developed by Iryna and our team of educators during the last 18 months. This is not a standard factory gel product used by many brands - we have worked with our chemist and developed totally new formulations.
We are convinced that these are the best gels on the market and have used them to win gold medals in Nailympics USA, Nailympics London and national competitions in Europe. But these gels will only be available to Ikon.iQ certified salons. I don't want to explain this further in a public forum - but what we are looking to do is to help salons stand out from low cost competition and be able to charge top price for their services. I'll attach a couple of photo's below.
You can also read more about our company, products and ethos in our online catalog (you can read online, and download to print):
http://flipflashpages.uniflip.com/3/8277...index.html
.
If people are interested to know more, please send me an email:
[email protected]
Thanks,
Bob Giblett
CEO
Iryna Giblett Inc.
Sweden
: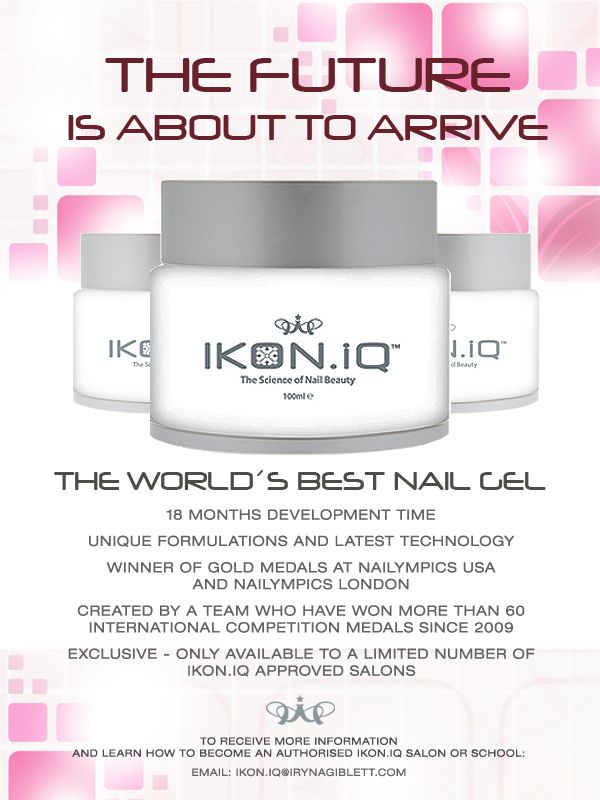 The Ikon.iQ gels have a thicker viscosity which makes them easier to sculpt. There is some self-leveling, but the product will not run into the side walls. No heat is produced at all during curing in the UV or LED lamp. After 4-6 weeks there is no or minimal lifting - which reduces infill times and makes happier customers.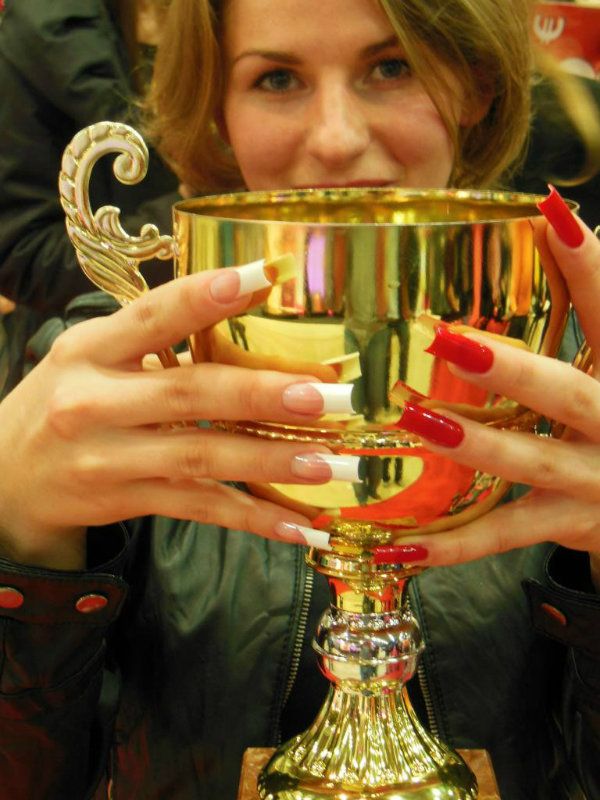 These took gold at Nailympics USA. The Ikon.iQ Champion White gel is the brightest white on the market and can create 50% c-curves without pinching. Unlike some other competition white gels, it can be applied in a single layer, not two layers.
We were the only team to win 6 gold medals at Nailympics USA in June 2012.